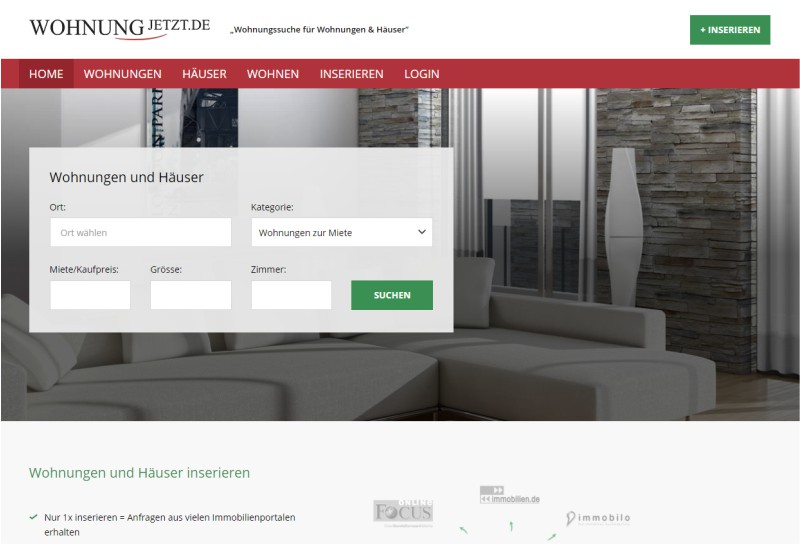 Wohnung Jetz Real-estate site
One of Germany's leading real-estate aggregators.  The site is a heavily customised Toolset site based on the Roots.io Sage theme and bootstrap 4 responsive framework.
We process approximately 40,000 property adverts from other real-estate agents on a daily basis and publish them on the site.  The custom import process is limited by CPU usage and memory usage to guarantee site availability.
Users can add property adverts to the site using a customized multi-page Toolset form, extended with full drag and drop gallery functionality and billed with WooCommerce.
Site admins can dynamically add custom and Google adverts to the site to maximise revenue.  Adverts are also injected into Views search results.
The site is scaled to handle 10,000 unique visitors per day.