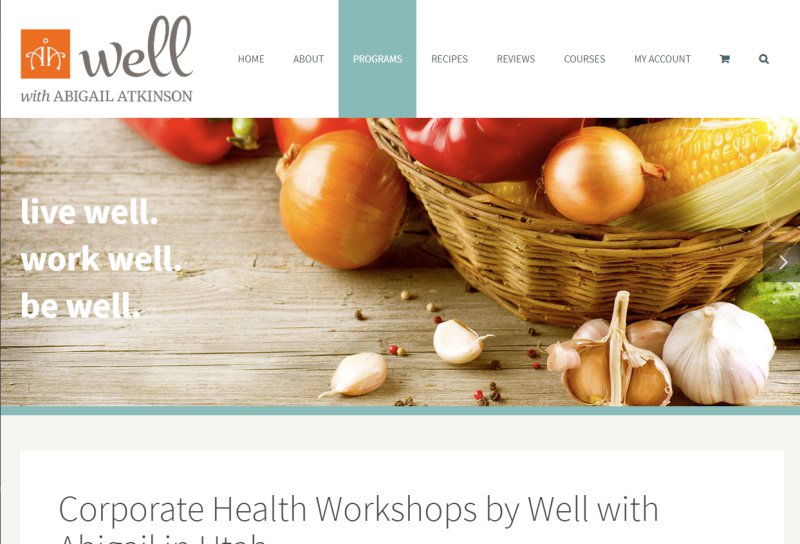 Well With Abigail
Abigail is a health coach for companies big and small. She helps you and your employees stay healthy.
When she told me about the options that her website needed I knew it was a perfect opportunity to use Toolset Types and Views to get exactly what she wanted.
Overall the design is colorful and fun to look through. The main page is full of blog posts that are all generated using Toolset and Custom Designed with CSS and an Avada Child theme that I've developed myself.
She has decided to implement Courses and Classes through the Sensei plugin that can also be used in conjunction with Toolset to give a custom look to a widely used plugin.