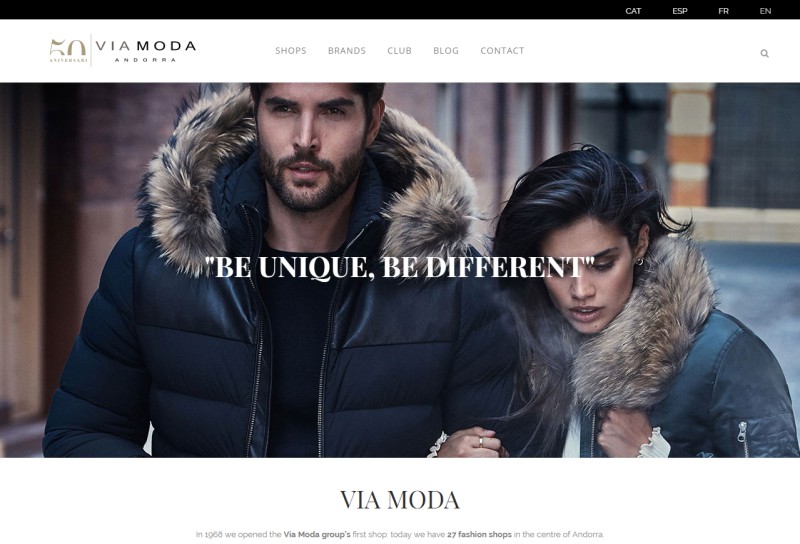 viamoda
Areafdesign | designer web on Andorra developed the corporate website aimed at being the brand name VIAMODA and its services and stores. This development focused on the following complementary objectives:
Branding: Distinction of the brand and online authority of VIA MODA inside and outside of Andorra.
Engagement: Amplify the customer interface of VIA MODA through areas of the web, which encourage the use of the web as a customer service manager and product and service information center.
COMPONENTS USED:
TYPES : custom types for 'brands' ,'stores' and 'jobs'
VIEWS & LAYOUTS : templates for each custom post
MAPS : map for each company store.