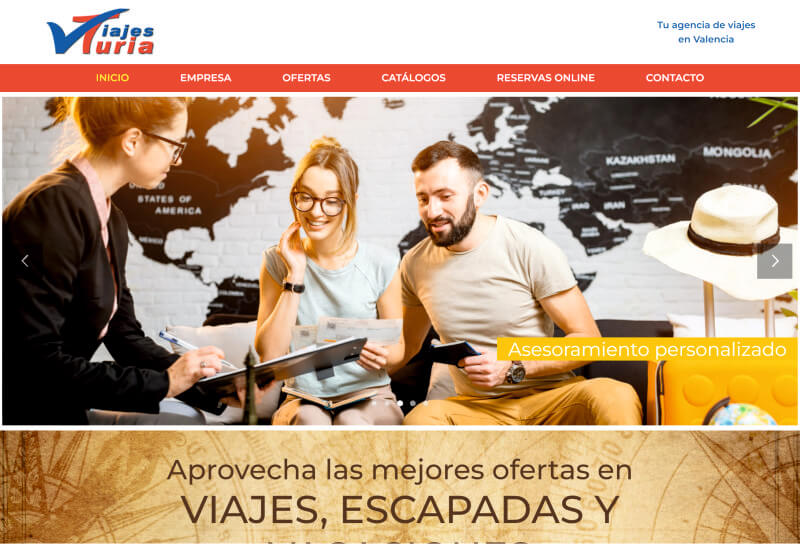 Viajes Turia
Web design for Viajes Turia, a travel agency located in the heart of Valencia.
From their website you can consult the different services they offer to their clients in terms of travel and vacation management and advice.
It has a dynamic space designed to inform about the latest offers and news on vacations and getaways around the world, as well as a blog in which to publish articles on the tourism sector.
For this website we have used:
Maps
Types
Views