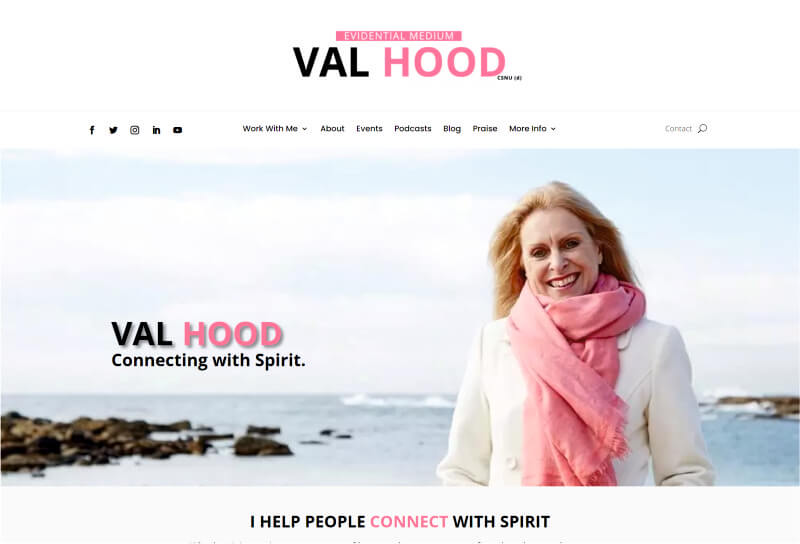 Val Hood – Evidential Medium
Val Hood is a UK born Evidential Medium who now resides in Australia and had a disastrous web site that had been redeveloped (a second iteration of the site) by an inexperienced Australian using WordPress and Divi.
Retaining some essential ingredients from the original Divi site that was built by a developer in India and retaining the Divi Theme, Val's site was completed in a short timeframe, rebuilt from scratch.
Toolset was an absolute necessity given the requirements for simple event listings and was used in conjunction with the built-in WordPress blocks to make the simple listing pages and search functionality for Events.