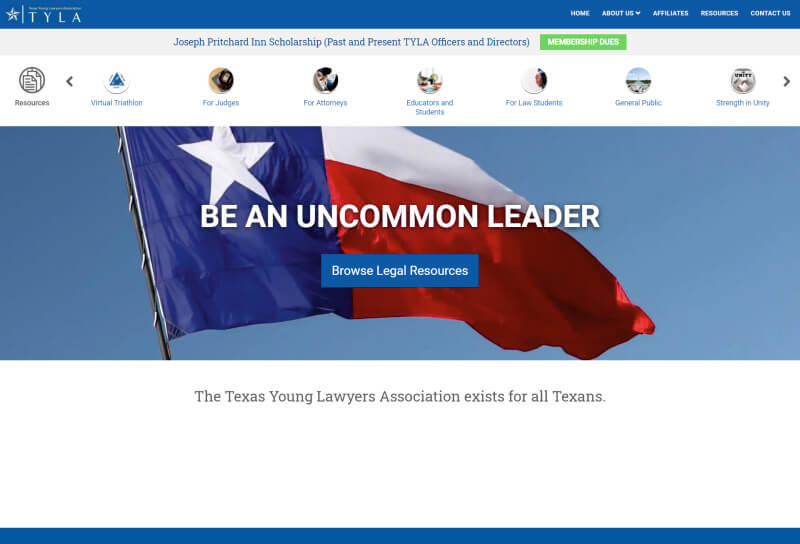 Texas Young Lawyers Association
A non-profit resource directory website for providing Texans with pro bono legal resources. TYLA is commonly referred to as the "public service arm" of the State Bar of Texas. TYLA's primary purposes are to facilitate the administration of justice, foster respect for the law, and advance the role of the legal profession in serving the public.
The site was built using Toolset.