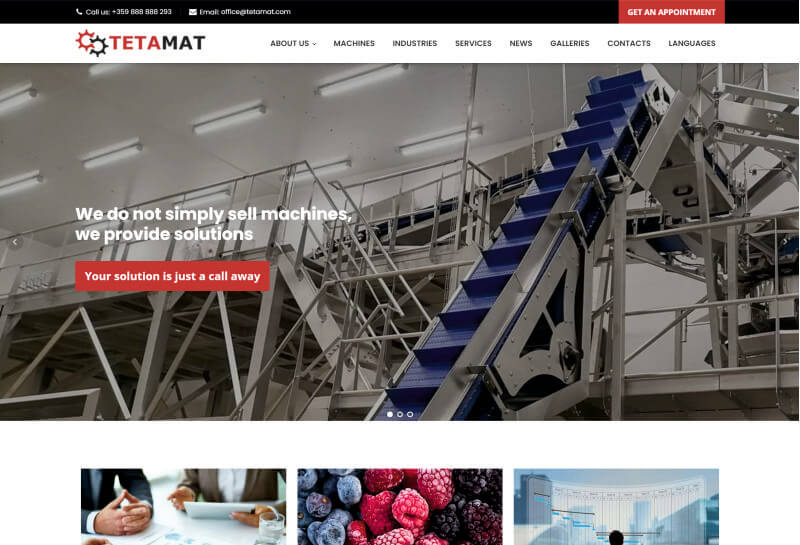 Tetamat
Tetamat's aim is to provide professional engineering solutions that help to grow and develop the food sector while exceeding our clients' expectations.
We believe in the worth of people and are persuaded that an organization can only function through the collaboration of motivated professionals with a strong sense of responsibility and the ability to sympathize with customers.
If you believe you possess these qualities and wish to learn more about how we operate, please email your application to our address.
The site was built using Toolset and WP Views.