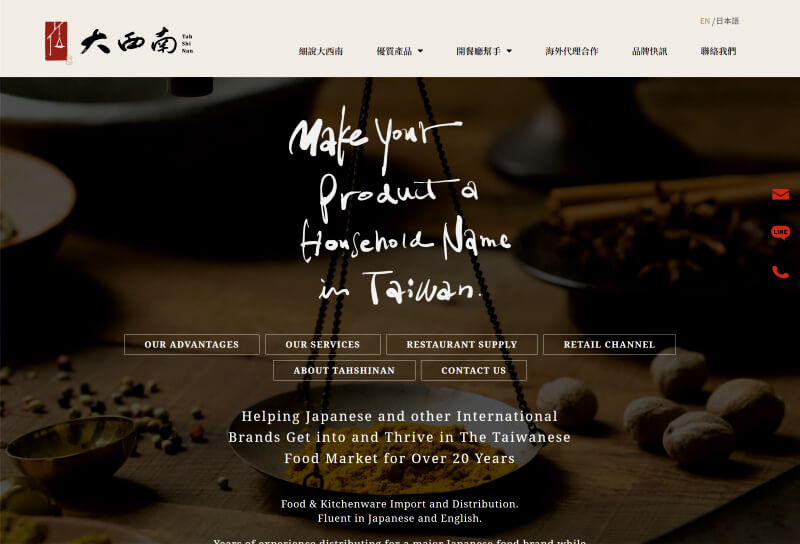 Tah Shi Nan Trading Co.
Tahshinan Trading Co., Ltd. was founded in 1974 and has been based in Dadaocheng ever since. We started out by dealing in large quantities of groceries, general merchandise, and agricultural/aquatic products, supplying them to mass merchandisers and wholesalers. With our solid reputation for the quick delivery and stable supply of high-quality products, we are well known in the industry, a testament to that being our nearly 20-year partnership with the Japanese S&B Corporation. We have also been an important supplier to retail channels of all kinds in Taiwan for more than 20 years. In addition, we developed Taiwan's only Japanese-packaged vegan curry block based on Taiwanese people's preferences, and it's been a hit. 
Toolset components were used for creating this website.