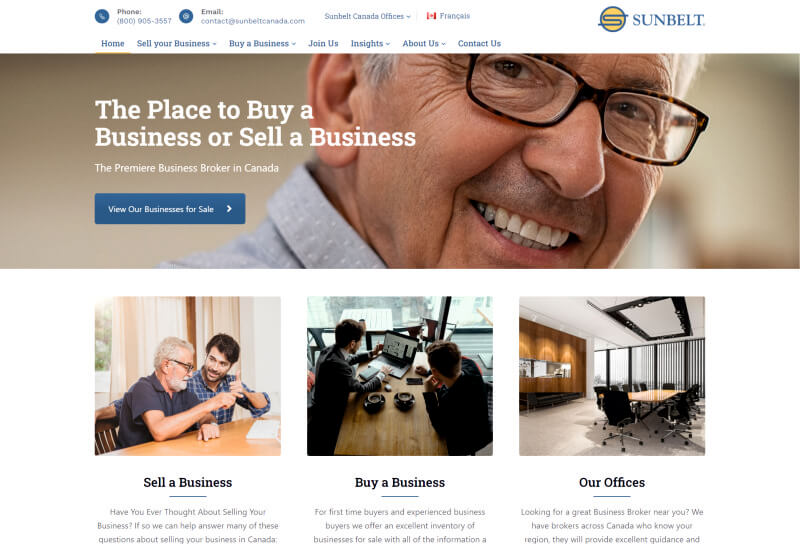 Sunbelt Canada
With more than 30 offices in Canada and the largest number of certified professional brokers in the country, we have more exposure to the market than anyone else.
The Canadian offices benefit from access to an international network of more than 250 licensed offices and 1,400 brokers that coordinate the sale of some 3,000 small and mid-sized businesses each year.
Our extensive network of professional contacts among accountants, lawyers, bankers, business coaches, consultants, wealth planners, insurance experts, venture and entrepreneurial sources also ensures that active buyers in the market are routinely, and in some cases exclusively, referred to us.