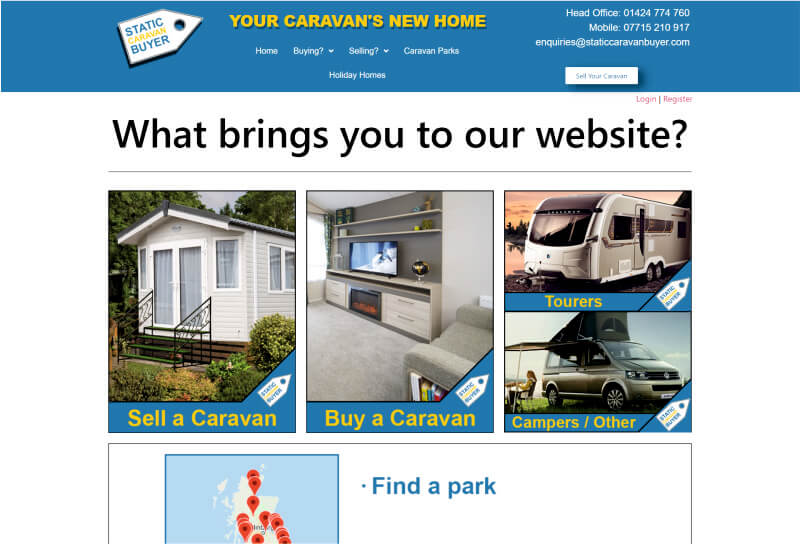 Static Caravan Buyer
Static Caravan Buyer is a platform that allows customers to upload their caravans for sale.
A platform for park owners to upload their parks and customers to find information about parks.
Park pages are filled with caravans for sale on the parks.
A trader portal, which allows traders to view caravans that have been uploaded.
A rep portal to upload caravans that have been viewed by the business.
A complete customer management system allowing the Static Caravan Buyer Colleagues to add new customers, create notes on customers' accounts and also update statuses of the customers.