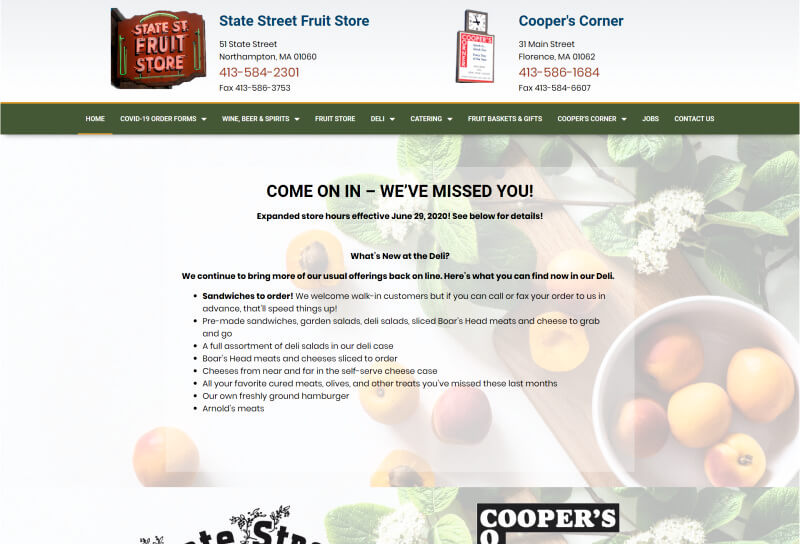 State Street Fruit Store and Cooper's Corner
State Street Fruit Store is a dynamic, responsive WordPress website. It includes multiple Toolset generated custom post types and custom fields integrated into an Elementor Pro custom theme.
The theme is a modified child theme of Hello Elementor that includes additions to the customizer panel, some JavaScript enhancements, and customizations to both Toolset and WordPress hooks, actions, and filters.
Many of the custom fields are editable using Toolset's forms plugin at the request of the site owner. He wanted himself and his staff to have the ability to update the site without going into the WordPress back-end.
Logged in users can edit, delete, and create posts with custom taxonomies. All editing prompts are hidden from non-registered users. The simplified login popup directs users to the front page and not the WP admin panel.
The site also includes several loops for product menu creation, including a system for editing daily and weekly specials.
In general, the site owner has a lot of control over content without needing to be an expert WordPress user.