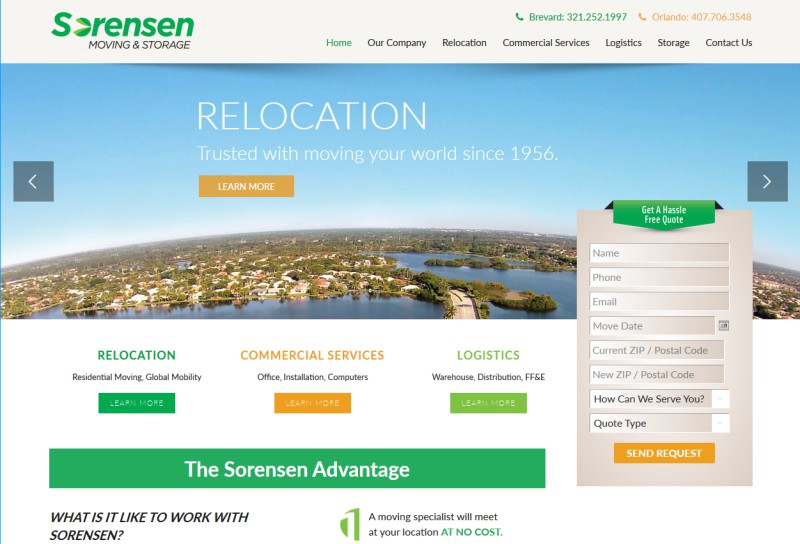 Sorensen Moving and Storage
Sorensen Moving and Storage has been serving Central Florida for over 60 years and it is an honor to reciprocate by serving as their marketing agency. Our role as their agency means we have built their website, provided collateral and creative work, developed a marketing strategy and consistently manage blogging, Social media, SEO and SEM campaigns.
Toolset was used to develop the Reviews on this site and to allow easy insertion of them into various sections of the site.