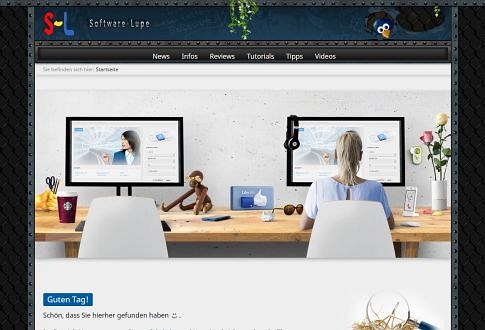 Software-Lupe
An Own Project As Case Study
Software-Lupe.de is a company own website. It serves as a case study to investigate integration between Layouts and Genesis framework.
The following Toolset plugins have been used:
Types
Views
Layouts
Layouts-Genesis
Project's summary:
CPTs: 8 CPTs (Reviews, Tutorials, Tipps, Quick tips, Shortnews, News, Mega prize, Videos) plus 7 CPTs for repeatable fields (Images with Captions, and linked URLs); several various and a lot of Custom Fields.
Views: 74 Views (including seven different Views for searches, several Views for archives and sub-archives, plus 1 User view
Layouts: 35 different Layouts
Content-Templates: 4 individual content templates plus the automatic "loop object templates".
Almost every Custom Post Type page has a different look/design; this concerns single, archives, search pages and of course the static pages too, all with many conditionals.
Thank you for Toolset. Its items are the best WordPress Plugins I have used until now. And I think, it will stay unbeatable.