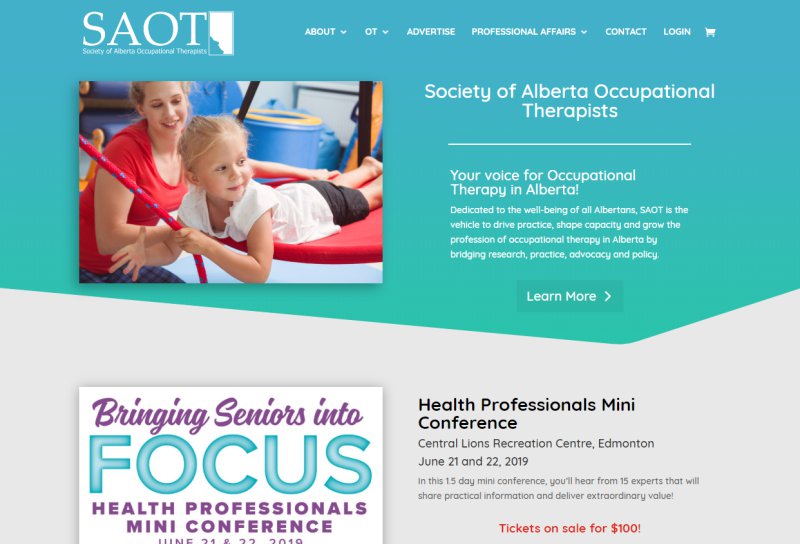 Society of Alberta Occupational Therapists
This was one of the most fun websites to build using Toolset!
We used Types to create custom post types to create a vendor directory. The Toolset Forms plugin along with Toolset Forms Commerce (formerly known as CRED Commerce) allows us to charge visitors to submit their listing for the directory.
Going even further, we created an employment listing section where members of the site (with the help of Toolset Access) could submit job listings.
The combination of Types, Views and Access allowed us to server the thousands of members of this amazing organization.