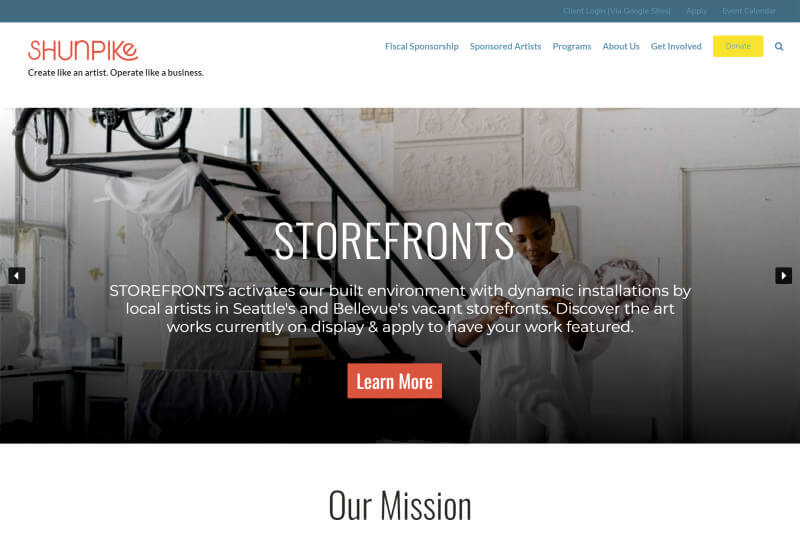 Shunpike.org
Shunpike is a Seattle based organization dedicated to the support and promotion of performing arts.
Shunpike helps promote performing artists and support them through donations and other activities.
One such support vehicle is the Shunpike.org site that showcases Artists in different categories and allows Artists to create and maintain their own storfront pages on the site.
This site would not have been able to offer all the function without Toolset.