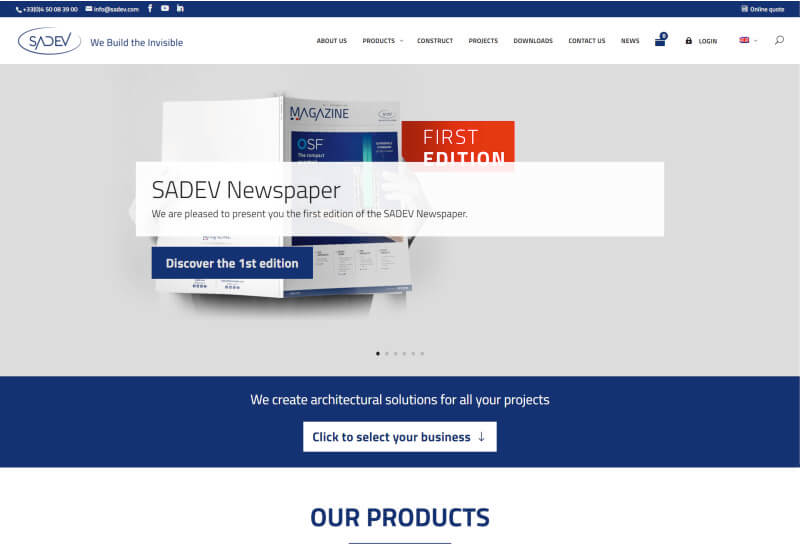 Sadev
Sadev is an international company specialized in the field of point supported glass fixing and building envelope.
I have developed almost every part of this multilingual website with Toolset and WPML.
Custom content types and views are used to showcase projects and downloads.
Woocommerce products also use custom Toolset templates and views. Woocommerce has been customized to manage quotes instead of or orders.
One of the most difficult challenge was to provide a fast web site in a multilingual context and with quite complex content templates and views.
As a professional web hosting supplier, this site is hosted on one of my dedicated Public Cloud instance.
Don't hesitate to contact me if you need this kind of solution.