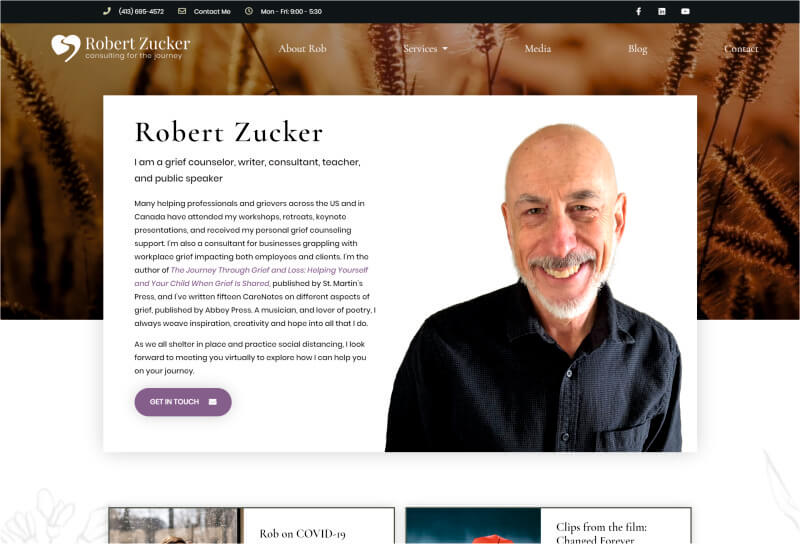 Robert Zucker
Robert Zucker is a dynamic, responsive WordPress website for a grief counselor and consultant. It uses Toolset to assist with creating WordPress native posts and a video custom post type for a vlog.
The theme is a modified child-theme of Hello Elementor, which includes additions to the customizer panel, some JavaScript enhancements, and customizations to both Toolset and WordPress hooks, actions, and filters.
Toolset and Elementor work together to produce a website that is both eye-catching and functional. The site owner can write new posts on the front-end using Toolset Forms, which integrate into a custom Elementor post template. Similarly, he can post videos to his YouTube channel and add the embed links to his media page, where they form grids based on taxonomy.
Logged in users can edit, delete, and create posts and vlog entries. All editing prompts are hidden from non-registered users. The simplified login popup directs editors to the frontpage and not the WP admin panel.
In general, the site owner has a lot of control over the content and display of his content without needing to be an expert WordPress user.