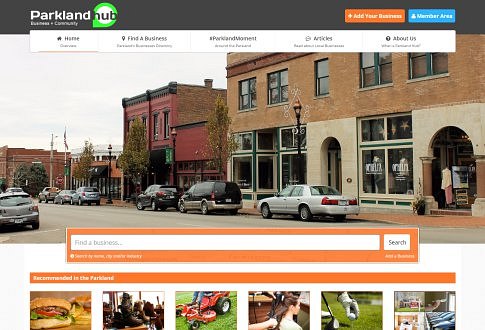 Parkland Hub
Parkland Hub is an organization that supports local business growth and success in the Parkland, MO area. We offer a variety of tools and resources for Members to take advantage of to grow their business.
One of our biggest features is our business directory. With over 1600 businesses from our community, visitors can search by business name, city and/or industry to find products or services they are looking for. This is made possible with the Relevanssi plugin which we have fine-tuned to meet our exact needs.
Business owners can also verify and manage their listings directly from the membership area. A description, links, photos and more can be added in order to optimize their listing.
Toolset Plugins used on Parkland Hub: Types, Views, Forms, Toolset Forms Commerce, Layouts, Maps, Access, Module Manager.