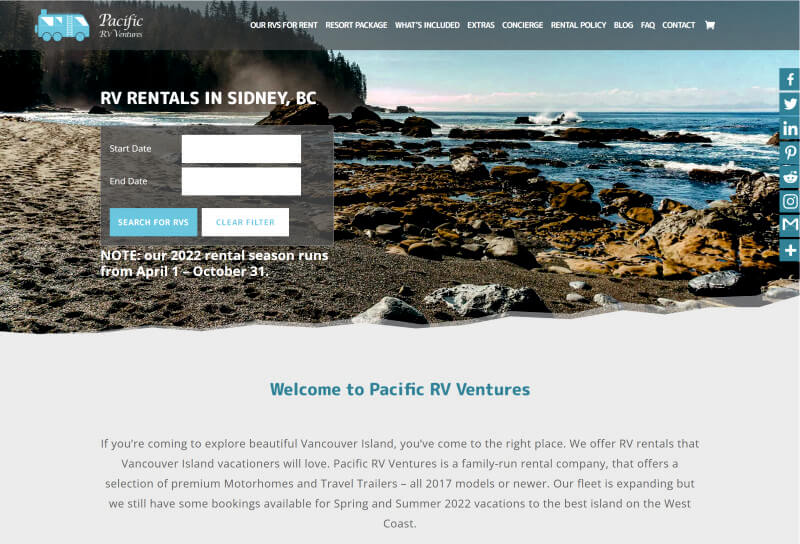 Pacific RV Ventures
Vacationers use RV Rentals to tour the land and take their accommodations with them. Pacific RV Ventures rents RVs for tourists and travelers who want to see Vancouver Island and all that it offers.
We built a tight integration system. It links into Quickbooks' quotation system. It will automatically contact the new client with deposit prompts and booking information. The system handles calculations of shoulder seasons and add-ons.
The site was built using Toolset.