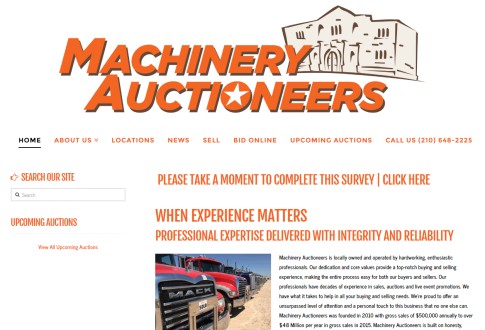 Machinery Auctioneers
Machinery Auctioneers is an equipment auction group that holds public auctions in South Texas and beyond.
They needed a way of having their auctions listed easily and with powerful display options.
We used Views and Types to create the auctions listings for them. They simply fill in the blanks and all of their auction details, photos & bid buttons appear beautifully. We created their auction calendar with these same tools.
Finally they wanted a widget box for their Upcoming Auction.  We created that as well with Views and Types This Toolset is a simple drag and drop interface that is proven to be a VITAL part of our company's abilities.