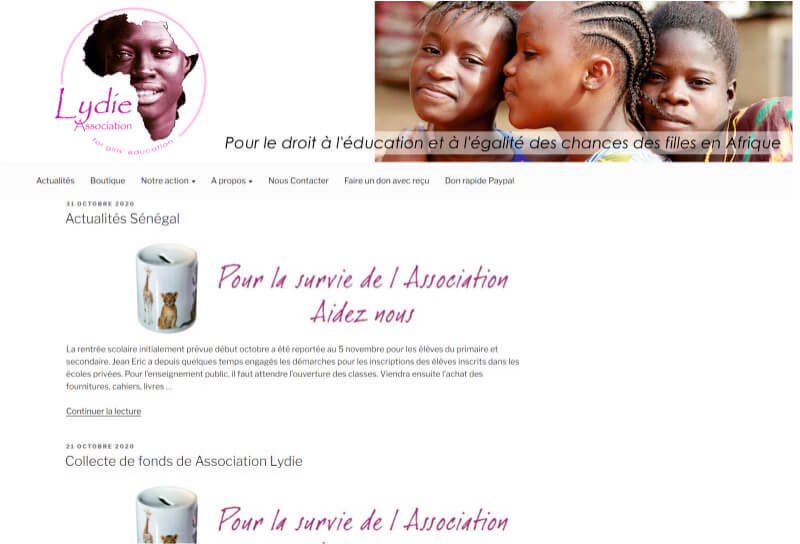 Lydie.org
Site of the Lydie association whose purpose is to help African girls to be able to attend school.
The association operates in Senegal and Sierra Leone and helps girls and young girls to enable them to study.
The purpose of this site is to publicize the association, report on its actions (blog), collect donations and sell items for the benefit of girls helped by Lydie.org (E-commerce).
Main components used: Toolset Layouts, Toolset Twenty Seventeen Integration, Toolset Types and Toolset Views.