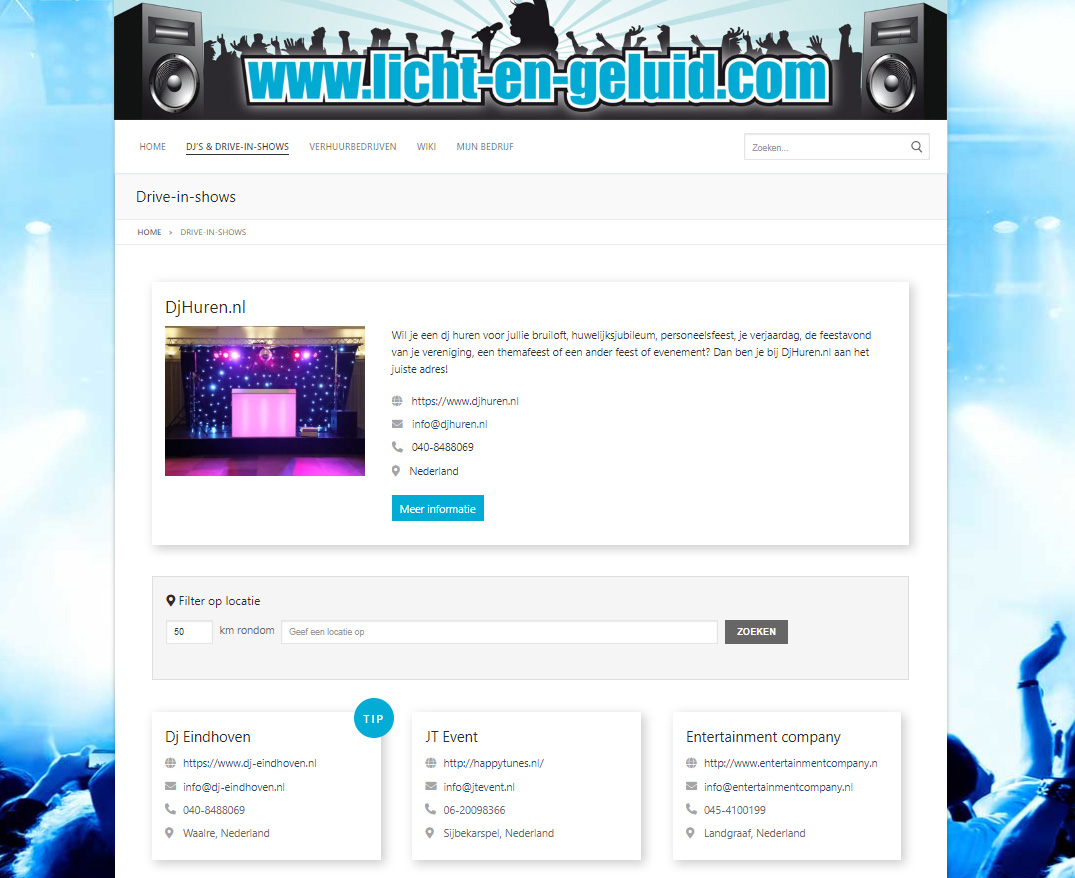 Licht-en-geluid.com
This is a directory and affiliate site build with Toolset. It uses a couple of custom post types: drive-in-shows, verhuurbedrijven (=rental companies), advertisers and banners.
On the directory page, visitors first see the paid advertisements, and after the paid advertisements there's a filter on location bar powered by Google Maps. Companies can add a free listing via a frontend Toolset form, and they can also choose between 2 upgrades: Always on top (which shows the listing always above the other free listings) and a TIP label so their listing stands out from the crowd.
The free listings without the Always on top upgrade are displayed in a random order which changes with every page load.
There's also a wiki area with some affiliate banners between the content. The banners are also a custom post type, with different categories and a bunch of different views. There a 3 different banner positions throughout the site, and the admin can load a different banner for each banner position. They can even load a different banner for mobile.
It's a really extensive website that uses Toolset plugins to the fullest.