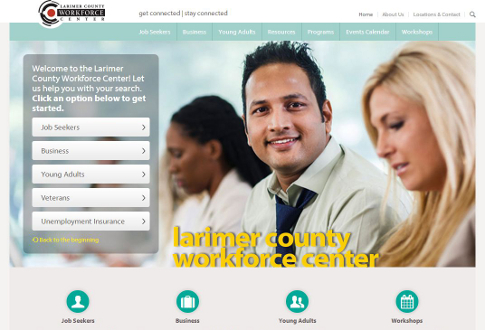 larimerworkforce.org
The project, larimerworkforce.org, is a large website for the Larimer County Workforce Center, a department of the Larimer County government in Colorado.
One of the project requirements was to build a site that provides a clean UX.
Zach Swinehart, the site builder, managed to achieve it with Types and View plugins and their support for parent-child relationships.
Learn how the site was built with Types and Views in an in-depth case study.