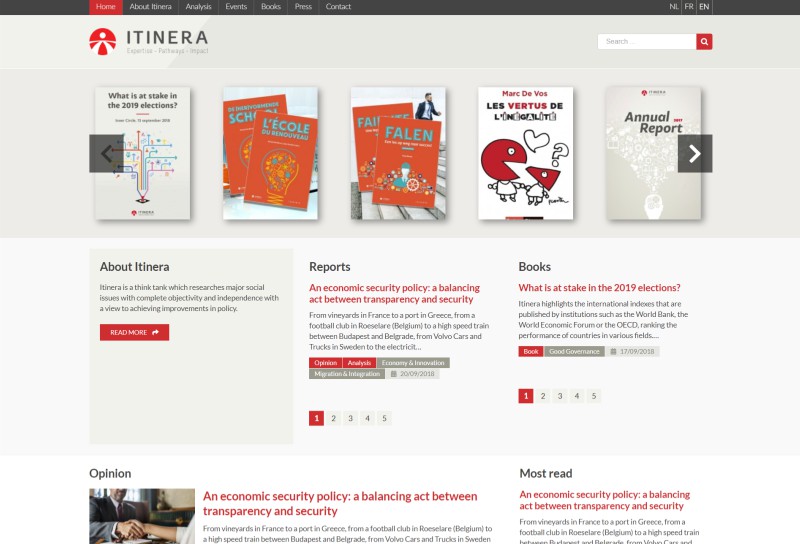 Itinera Institute
Itinera is a think tank which researches major social issues with complete objectivity and independence with a view to achieving improvements in policy.
Different Views have been used on the homepage to create the Books slider, display a selection of the most recent Articles, Books and Opinions. We have even build a View that displays the most read articles in the last 3 months.
We have created different Post Types like Articles, Books but also Authors who are then linked to both Articles and Books, but also Jobs.
This site showcases nicely the incredible power of Toolset. If you can think it, we can build it.