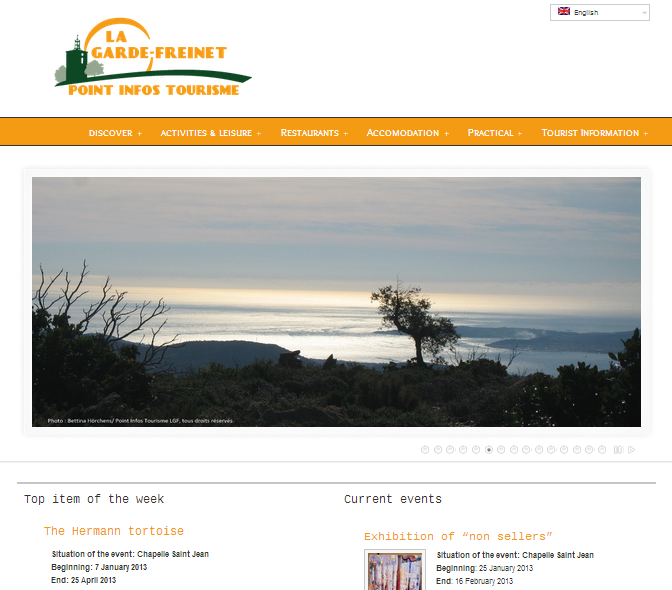 Infos Tourisme La Garde-Freinet
The website is the one of tourism office of the Village La Garde-Freinet in south of France, in the bay of Saint-Tropez.
Views has been used to create searching options for accommodation, display activities and leisure chronologically. Both Types and Views have been used.
The site is multilingual running WPML.