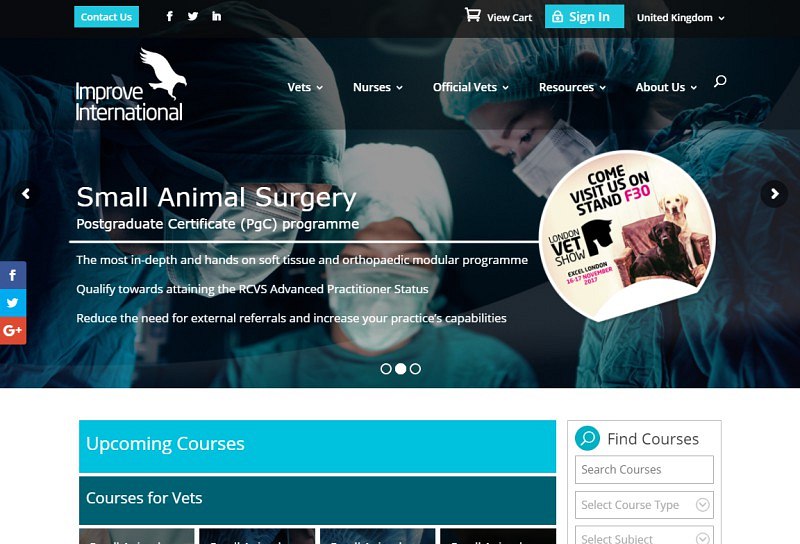 Improve International
Improve International was a modern company with a dated website.  They wanted to modernize their web presence with a new website, promoting their image as a cutting-edge veterinary learning provider at the forefront of modern knowledge and techniques.
The website also needed to link to their Learning Management System (LMS) to provide up-to-date and accurate information about their programme of courses.
TimeWeb developed a custom API to link the new website to the LMS, greatly reducing the amount of work necessary to maintain the up to date information.
Toolset was used to create a display most of the website content including all courses and modules, venues, staff members, brochures, and Testimonials.
The new site went live in July 2017 and has been successfully providing information and taking orders ever since.