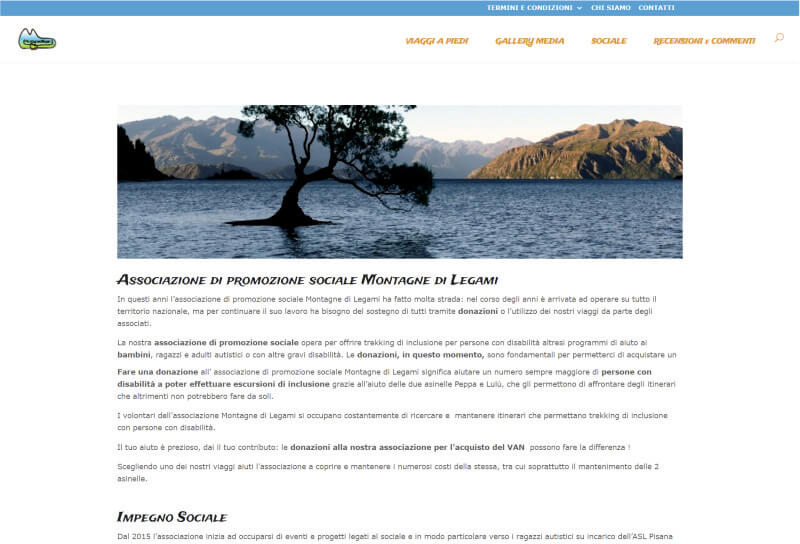 Happy New Life
Montagne di Legami social promotion association.
Our social promotion association works to offer inclusion treks for people with disabilities as well as aid programs for children, teens and adults with autism or other severe disabilities. Donations, at this moment, are essential to allow us to purchase a VAN for the transport of the two donkeys, in order to support the activities we carry out through our donkeys Pippa and Lulù.
Toolset Maps, Forms, and Types were used to build this website.