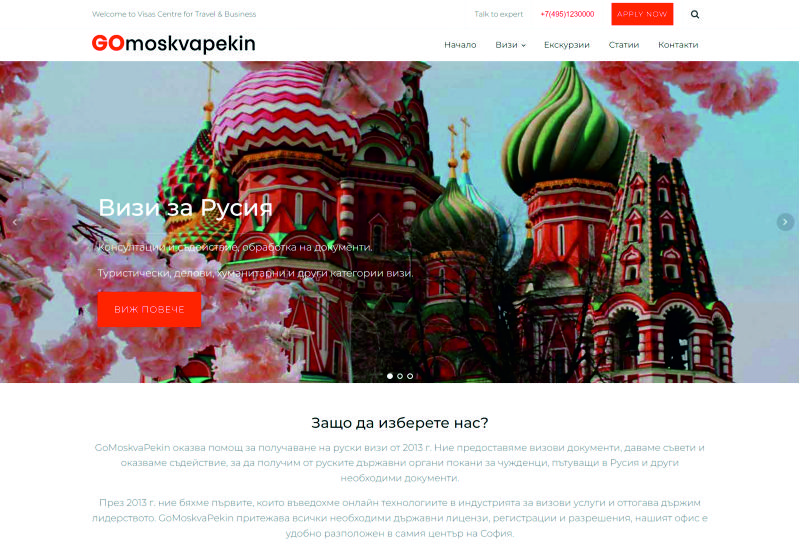 GoMoskvaPekin
Since 2013, GoMoskvaPekin has assisted clients in getting Russian visas. We provide visa documents, advice, and support in obtaining invites to Russia from Russian government officials, as well as other relevant documentation.
We were the first to offer online technology to the visa services business in 2013, and we've kept that position ever since. GoMoskvaPekin possesses the required government licenses, registrations, and permits, and our office is conveniently located in the middle of Sofia.
The site was built using Toolset and WP Views.