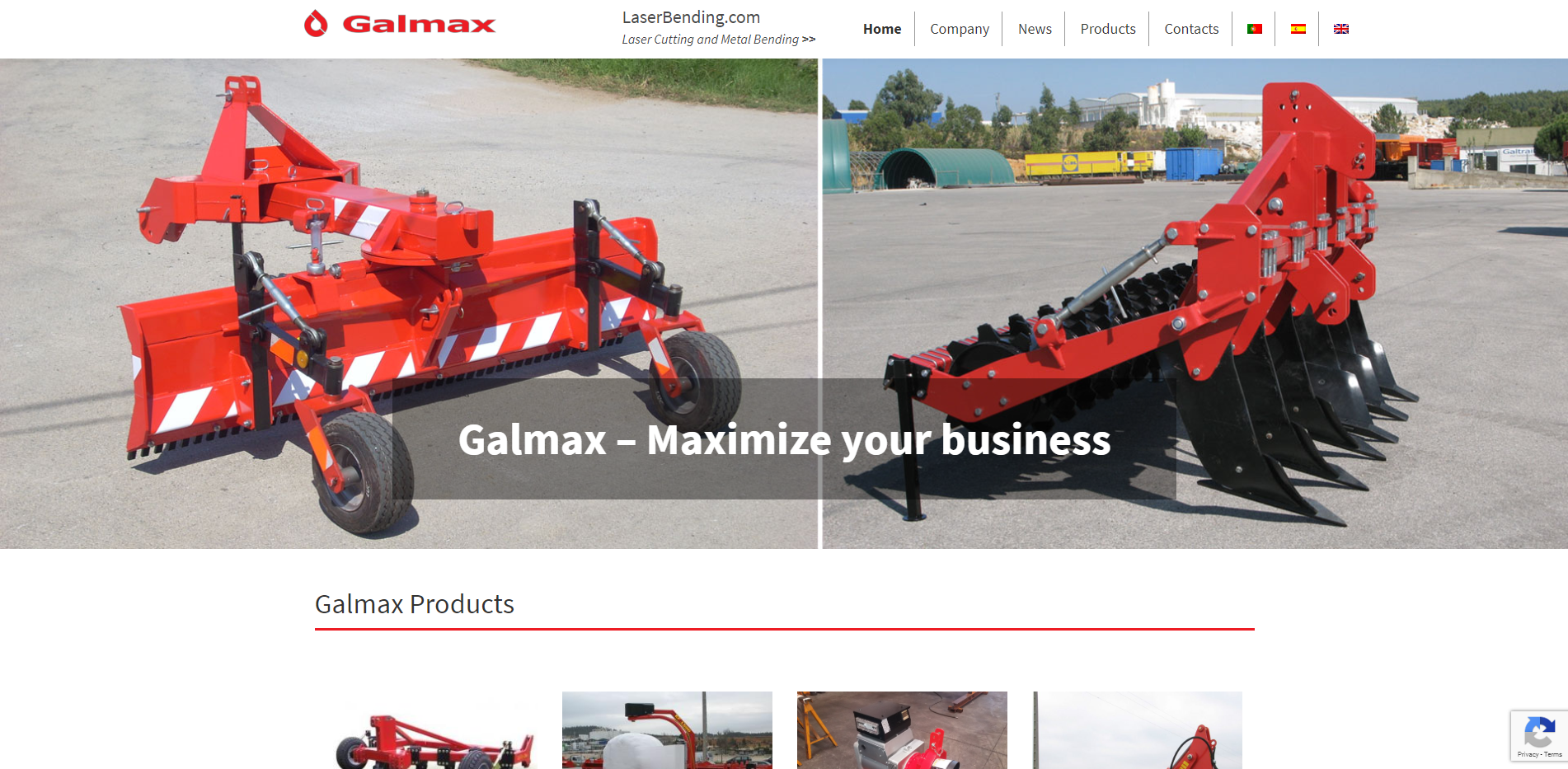 Galmax – Agricultural Machinery
A project developed for Galmax, a company dedicated to the manufacture of agricultural machinery – based in Rio Maior, Portugal.
Products are presented in multiple languages, opening up the catalog to potential clients abroad.
This website was built using Toolset and translated into 2 languages: Portuguese and English using WPML.