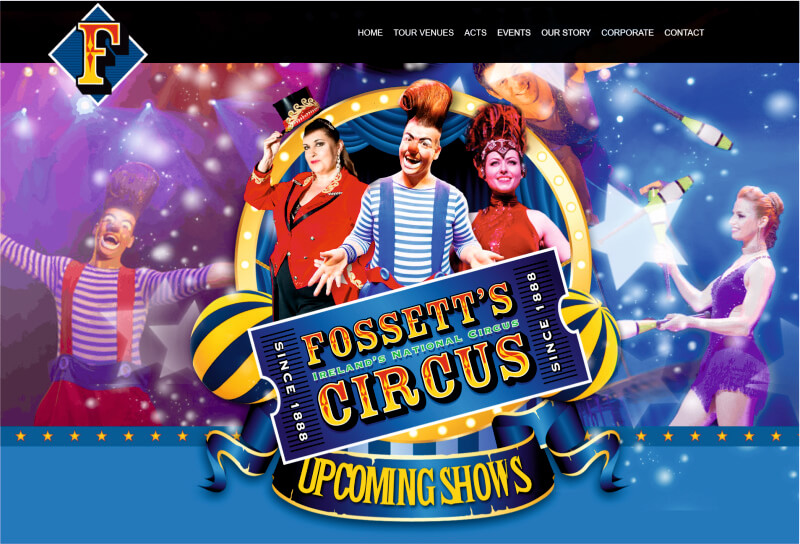 Fossetts Circus
Well, this site makes more sense when there are actual shows to be seen.
We built this site using Types to direct Subscribers and capture locations that they would subscribe to.
When the Circus was scheduled to visit their Chosen Locality, an email would go out via Mailchimp to give them pre-qualified access to ringside or priority bookings.
We further developed a Mobile app for Door staff to scan a QR code and relay attendance back to the main Box Office Laravel platform,
Hopefully, they get back out on the road again.