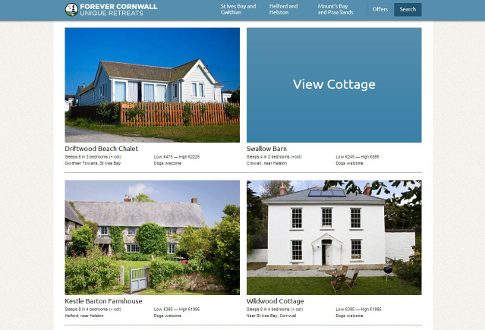 Forever Cornwall
The website is a listing site displaying luxury cottage accommodations in Cornwall in South West England.
Custom Post Types and Custom Fields of Types plugin were used to store and manage cottage offers.
Views were used as an easy-to-use method of creating cottage views in multiple forms. Moreover, using Views with filtering based on short code attribute was very helpful and reduced duplication of views.
Learn how the site was built with Types and Views in an in-depth case study.