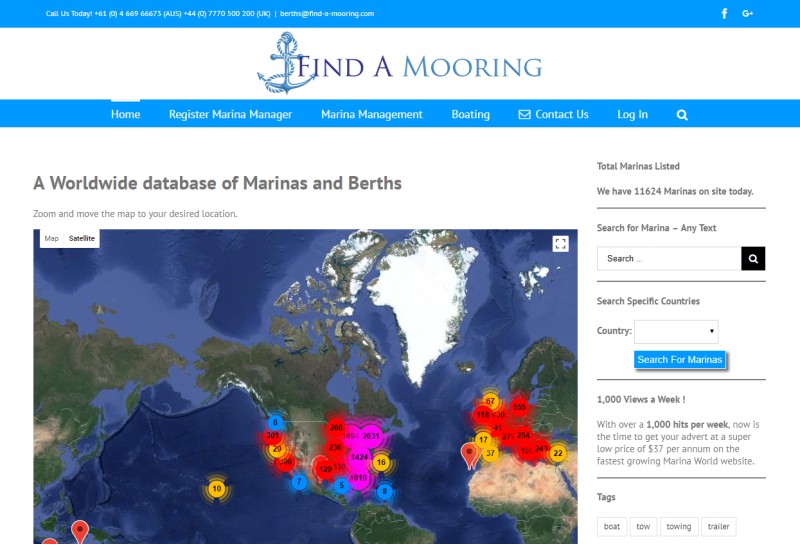 Find A Mooring
Find A Mooring has been built using the full suite of Toolset plugins.
We are using:
Toolset Access
Toolset Avada Integration
Toolset Forms
Toolset Layouts
Toolset Maps
Toolset Types
Toolset Views
Access for defining and controlling page access to those that are members and those that are not.
We are using the Avada theme so are using the integration to help in the layout.
We use Toolset Forms for many forms and data acquisition to help our users fully update their Marinas and the Berths available.
Layouts control all the pages on the site and combined with content and views make the site easy to manage.
Maps are a godsend, brilliant to use and once the syntax is understood, really easy to manipulate to our requirements such as drag and drop Latitude and Longitude collection.
We use Types to control our Custom Posts and this is where we started with the site.