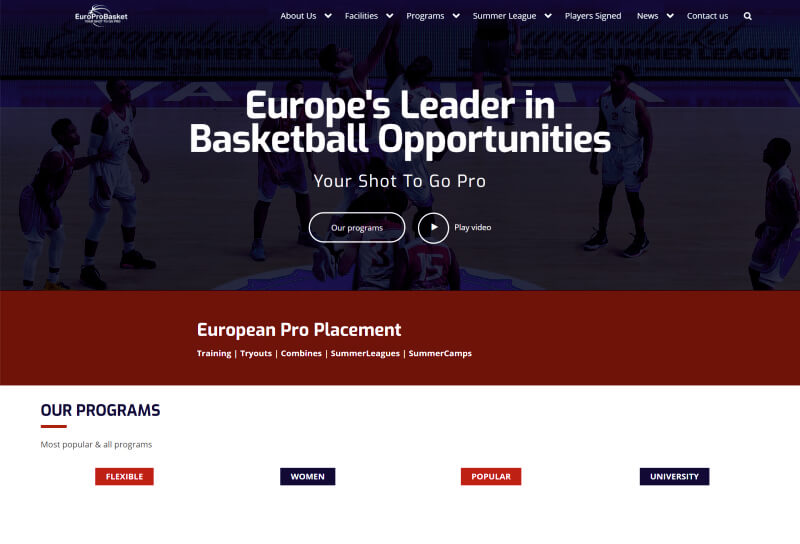 Europrobasket Basketball Academy
We present the new website of Europrobasket, an international basketball academy based in Girona. The website is responsive and easy to navigate to find relevant information. It is e-commerce, so it allows users to register online. Its design is simple, it plays with the colors of the logo to bring the page to life, and the aesthetic creates a website where images are the protagonists. In addition, it enjoys the latest technological updates.
Plugins used: Types, Views.