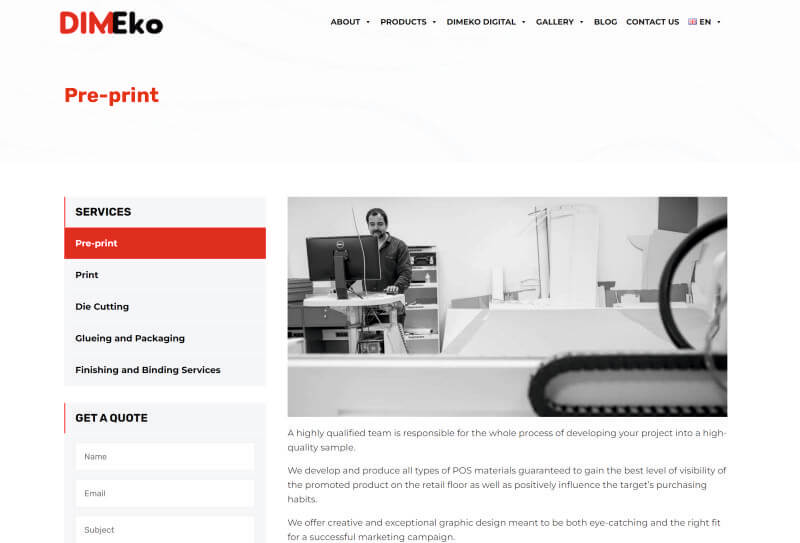 Dimeko Bulgaria
Dimeko is a Bulgarian pioneer in the production of cardboard racks, with over 20 years of experience.
Our company specializes in the creation of promotional materials as well as the creation of comprehensive advertising strategy.
We provide a completely closed cycle from concept to production to the products you want to advertise. In addition, we have our own manufacturing plant, which comprises the EFI VUTEK HS125 Pro industrial printer.
In 2019, we formed an exclusive agreement with Hypervsn UK, a pioneering 3D advertising company. We were appointed as their official Bulgarian representatives for their innovative products. We can provide you with numerous and intriguing ways to use 3D advertising devices into a regular advertising campaign.
The site was built using Toolset Types.