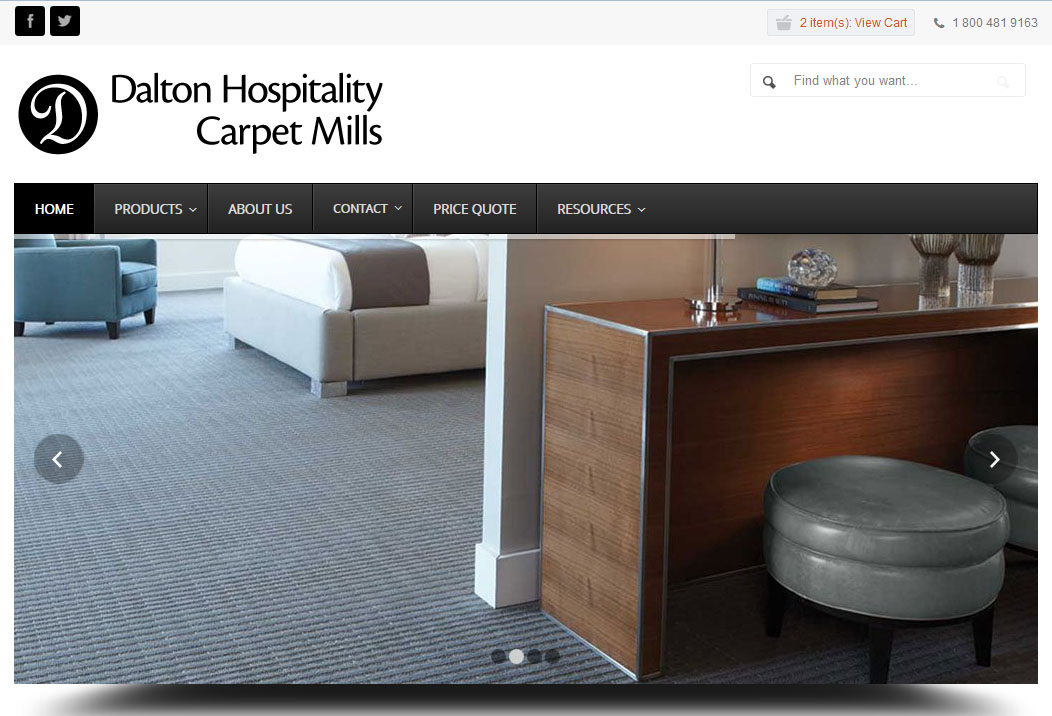 Dalton Hospitality Carpet
Dalton Hospitality Carpet makes extensive use of Types and Views to display products in different ways depending on the category including the use of parametric search.
Each product category has its own parametric search options.  One of the most interesting aspects of the site is that two Views are used on a single category page to "feature" specific products from the post type (Specials).
Simplecart.js was integrated into the site to allow customers to order free samples.