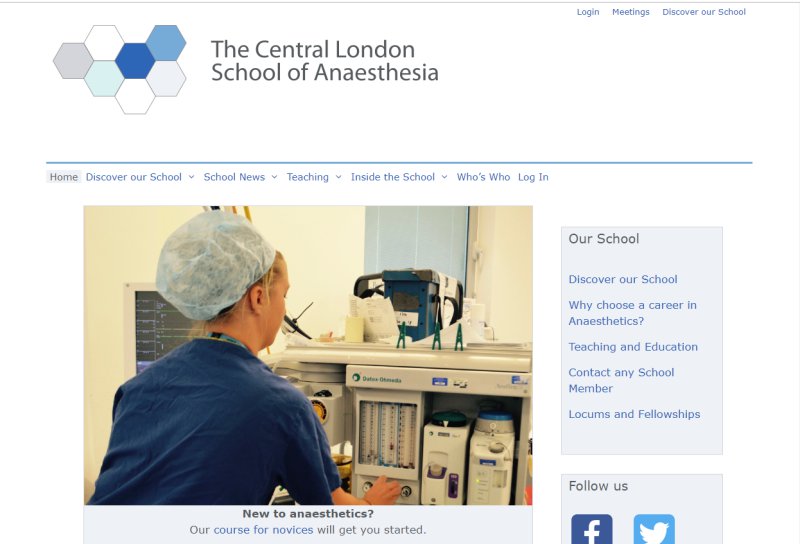 Central London School of Anaesthesia
The Central London School of Anaesthesia is a training programme for the anesthetist. It consists of a group of 18 hospitals of various sizes across North/Central London. Trainees are offered a bespoke package of hospital placements which are managed centrally.
Design considerations were:
No access to the WordPress back end for users (including the administrative and management staff). Heavy use of User and Post Forms made this possible.
Custom Fields and Custom Types were used for News Items, Academic Meetings, Hospital descriptions, areas of specialized training and the organization of the training programme.
The Maps feature was used to show where the hospitals are located.
Views were used throughout the site, especially on the front page.
User login and related pages were all managed using front-end Forms.
Access was used to control access to forms and other user-related functions.