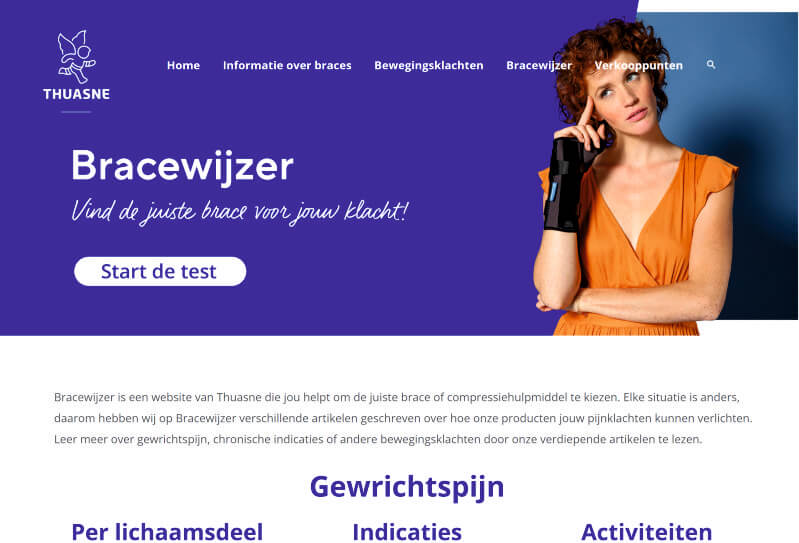 BraceWijzer
BraceWijzer is a website that helps Dutch people to find the right brace for their situation. Since Thuasne has over 175 years of manufacturing braces, we use this website to share our knowledge with people suffering from movement issues.
BraceWijzer is also available in Belgium and in Germany (under the name Thuasne-Carefinder.de)
We use Toolset for many parts of the website. Almost the entire design is created with toolset templates. We also use custom post types for the advice tool and the point of sales finder. Without toolset, we could not have created this website! Together with WPML, it offers a lot of flexibility and customization!