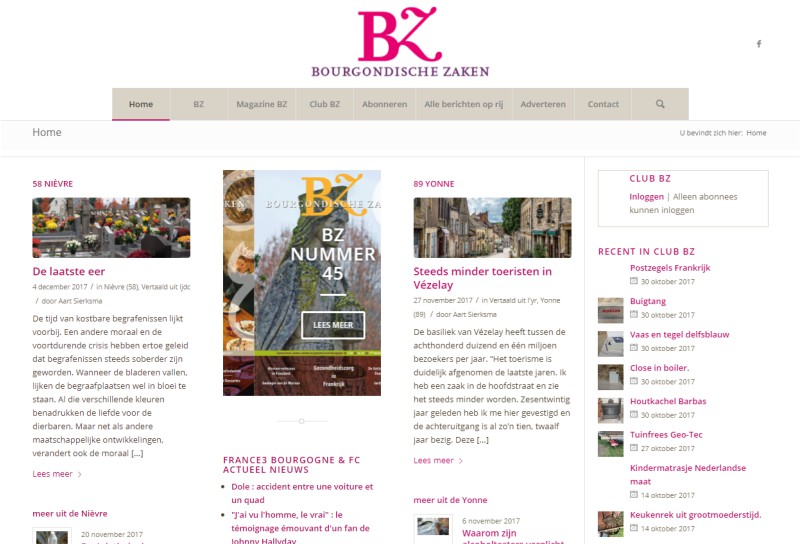 Bourgondische zaken
This is a website for subscribers to a magazine.
They can post adverts via Forms.
These are divided into different categories. The categories are in fact different Custom Post Types, each having different custom fields.
The data is displayed in the form of a table.
Via the links in the table, you can reach the single posts.
Via Forms members can also change or remove their adverts.
After 3 months the advert will automatically disappear.
Toolset components used: