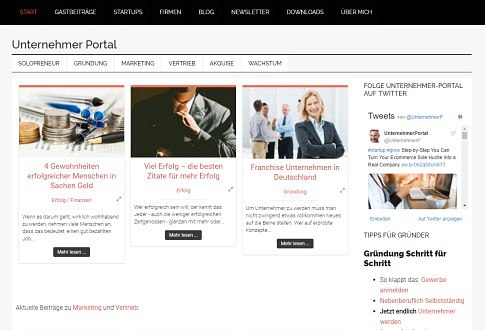 Blog for Entrepreneurs – Das Unternehmer-Portal.net
I just came across Toolset because I was searching for a plugin to build a startup listing within my WordPress blog. After watching your videos, I was sure that I could build much more than I thought at first. (e.g. create a database of founders and link it to the companies). With the help of your documentation, I was able to set up a custom post type to store everything relevant about the startup company and a layout for displaying more information in less than 2 hours.
Great plugin - I wish I had found you earlier.