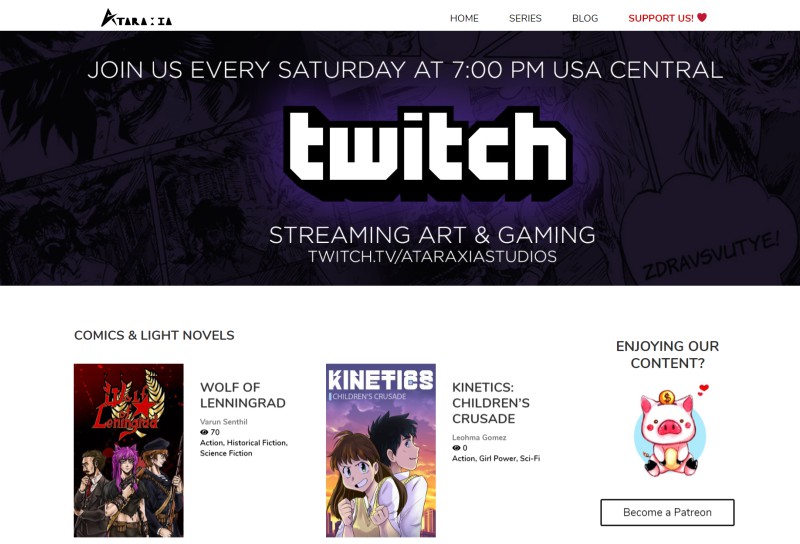 Ataraxia Studios
Ataraxia's purpose is to inspire creative expression and provide a platform for creators to make a living doing what they love.
The website is Divi builder and Toolset based.
We develop the Series section. Each serie has Authors and several Updates organized by Seasons. Series are displayed in a View loop with a parametric search bar. Updates are displayed using next/prev arrows and a dropdown menu. The linkage between the different CPTs are based on internal taxonomies. We also setup a visit counter for Series's updates.