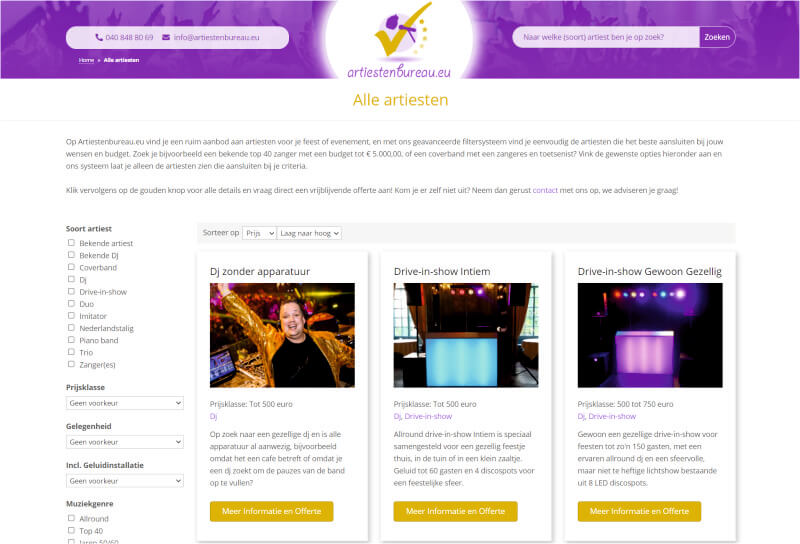 Artiestenbureau.eu
Artists Agency.eu allows event organizers to easily find the right artists for their event using an extensive filter system.
The single artist template contains extensive information whereby the data entered into the database such as music genres and line-up is automatically processed in various places. Furthermore, the name of the artist is automatically inserted in various headers for optimal findability.
In addition, this template also contains a quotation request form. Not only is the artist entered here automatically, but an email is also automatically sent to the management of the relevant artist to check availability.
Finally, the templates also contain extra information such as the purchase price and the contact details of the management, which is only displayed to logged-in users with administrator rights using conditional logic. The site was built using Toolset Blocks.