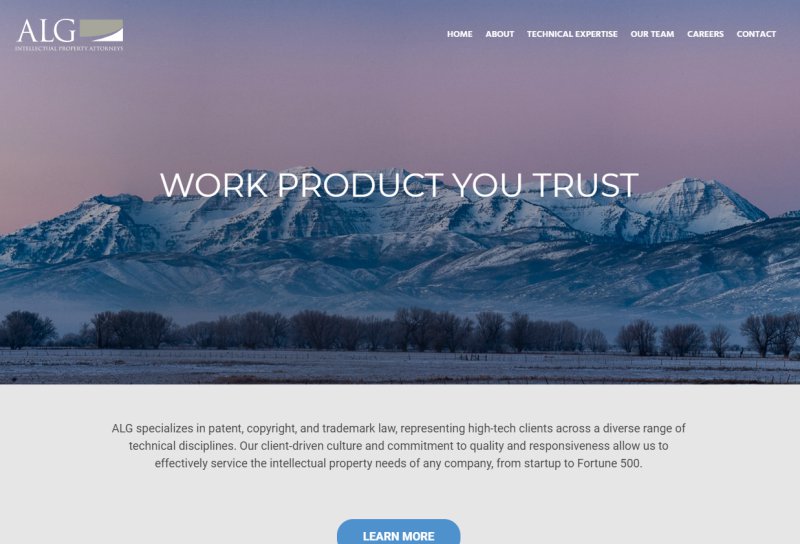 ALG-IP Copyright Law
ALG specializes in patent, copyright, and trademark law, representing high-tech clients across a diverse range of technical disciplines. Our client-driven culture and commitment to quality and responsiveness allow us to effectively service the intellectual property needs of any company, from startup to Fortune 500.
This site utilizes Toolset Types and Views Specifically for the Team pages and Blog pages. Developed using an Avada Child theme that I have put together in order to enhance the abilities of the base theme.
I received a mock-up design from another designer and built it into a fully fledged website.