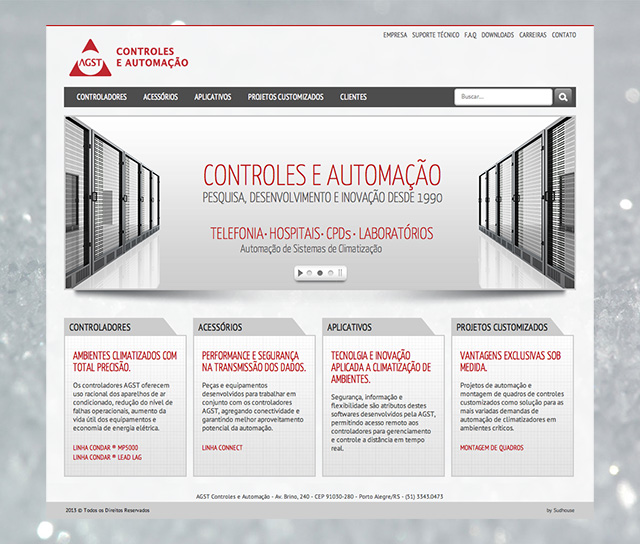 AGST : CONTROLE E AUTOMAÇÃO
Corporate website for a company that develops components for automation and control of air conditioners to be used by midsize and large companies.
Almost all areas of the site need to be managed. We use Types and Views to develop the whole system of registration of products, customers, images and files to download.
The registration of products is comprehensive and feeds much of the site.