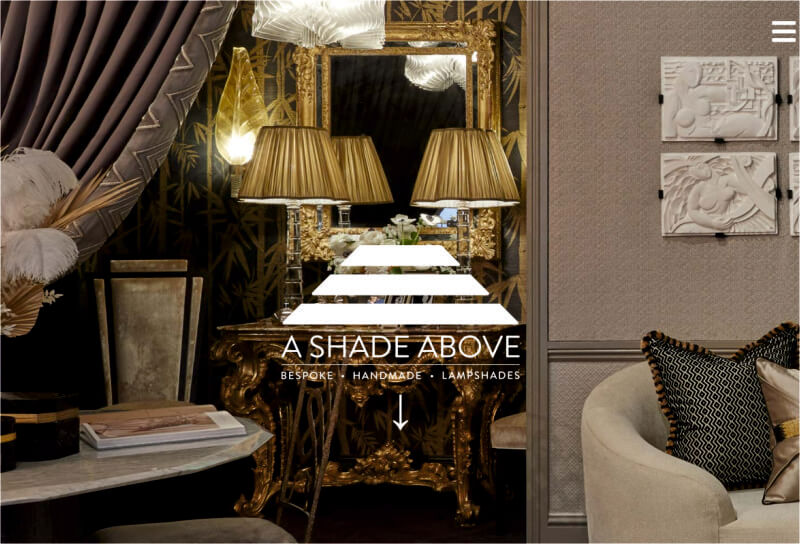 A Shade Above
A Shade Above makes handmade lampshades to specification for interior designers, hoteliers, lighting designers and architects worldwide.
This is a portfolio and brochure website showcasing A Shade Above's project portfolio, various tools and feature pages helping customers to make good design choices and a showroom for inspiration.
The site is hosted and maintained by Follyfox Design.
The website was built using Toolset Types and Views.