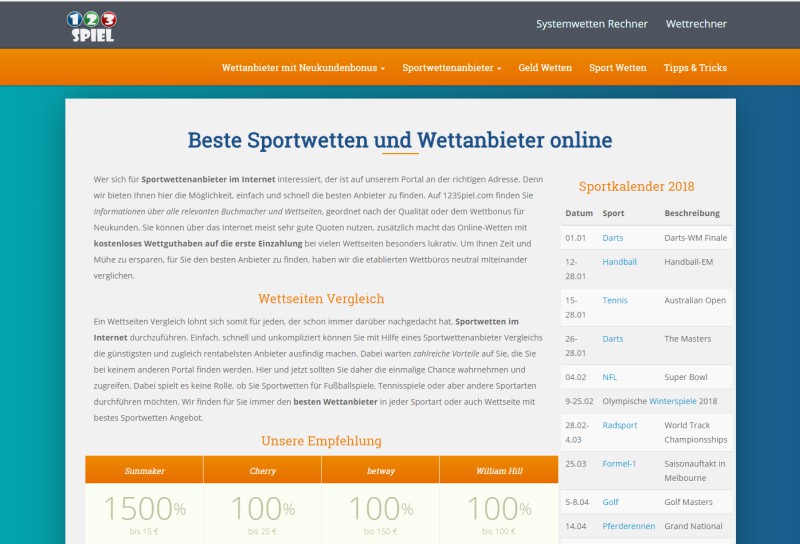 123spiel.com
Bettings on Sports is a huge and interesting world! So 123spiel.com was created to help German players to find the way to success through this world.
This website targets new as well as experienced players. Website 123spiel.com provides reviews of most notable betting platforms, provides details for available payments, sport bets possibilities, bonus information, tips & trick for different forms of betting and sports. New players can read a detailed description of how sports betting works and what should a player consider to be successful. Both player categories can read provided FAQ if they will to try something new or just lost in the terminology.
The highlight of the website is betting calculators which are worldwide unique and provide most user-oriented and intuitive UI.
The site uses multiple products from Toolset portfolio: Toolset Types, Toolset Views, and Toolset Starter Theme. Thanks to Toolset plugins, also our non-so-tech-savvy editors can work with the site and don't require to touch the code but can concentrate on the main goal - help players to be more successful in sports bettings.