Custom Single Product layout. The layout includes standard WooCommerce product fields arranged in two columns to reflect the original design of the WooCommerce template. It also includes a custom field and a custom taxonomy.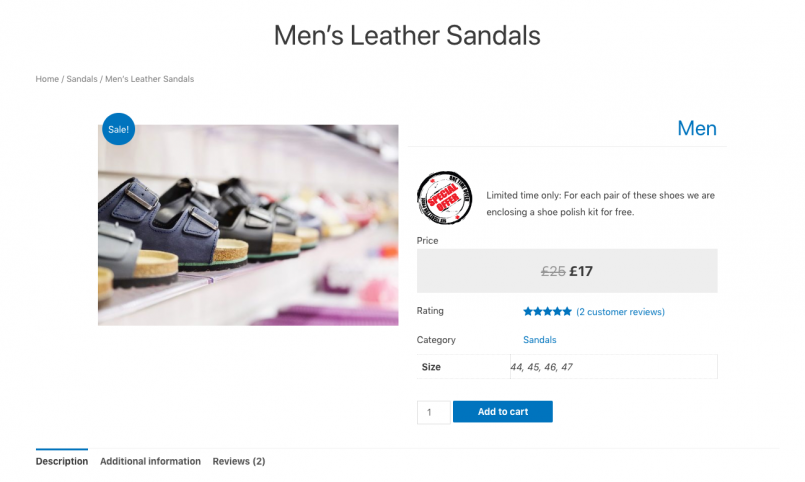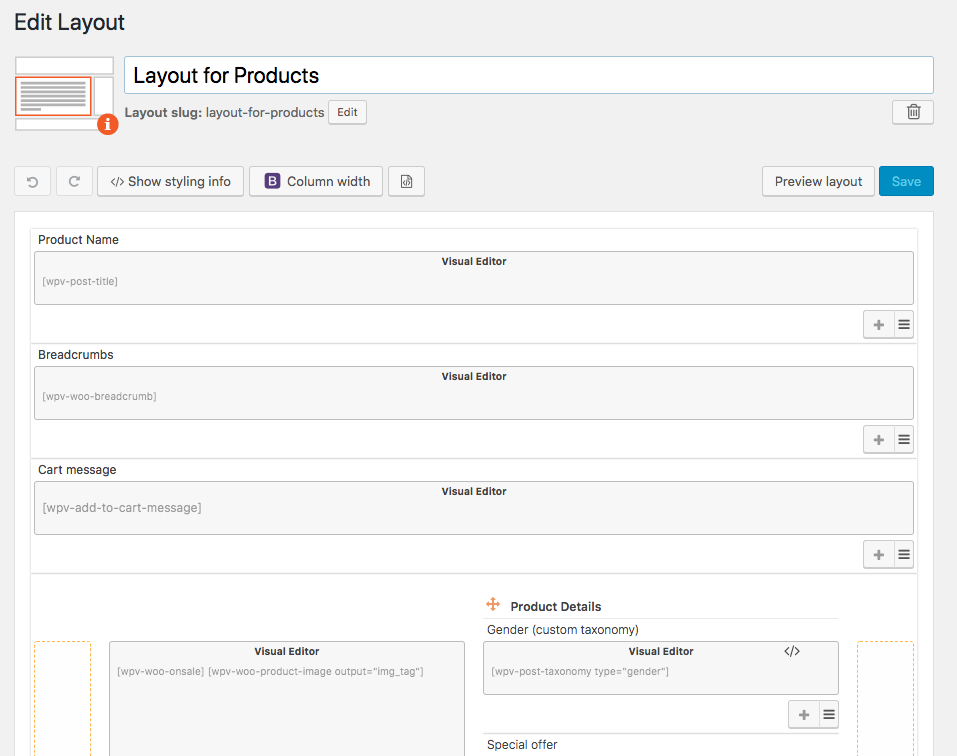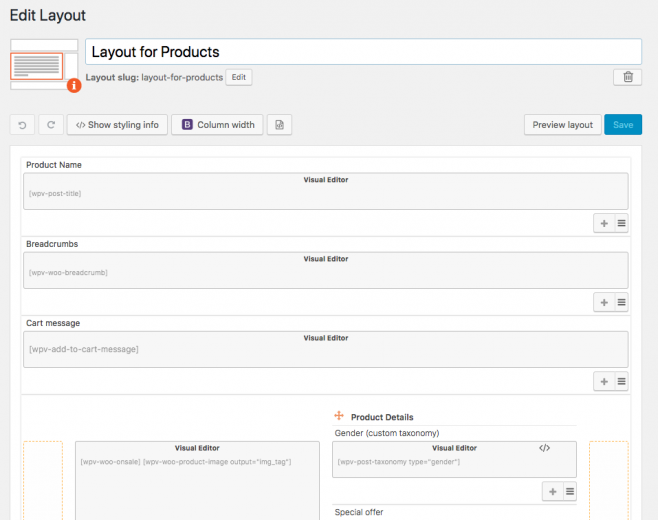 The module contains:
A custom layout to be used for Single-Product pages. The layout uses both standard WooCommerce fields and custom fields/taxonomies.
A custom field for the WooCommerce Products
A custom taxonomy for the WooCommerce Products
Required plugins
To import the Single product layout correctly, you need to have the following plugins installed and active on your site:
Toolset Types
Toolset Views
Toolset WooCommerce Views
Toolset Layouts
WooCommerce
How to import the module
Make sure you have all the required plugins (see the list above) installed and active
Go to Toolset -> Modules, switch to the Modules library tab.
Locate the Single Product module and click Import, next click Import selected items.
How to use the module
To use custom layouts for single product-pages go to Toolset-> WooCommerce Views and make sure you have the WooCommerce Views plugin default single product template (single-product.php) option enabled in the Product Template File section.