The custom layout for the WooCommerce shop page and product archives displays the products in a two column Bootstrap grid. In each cell the product image is on the left while you will find the title, description, sizes/colors and price besides it.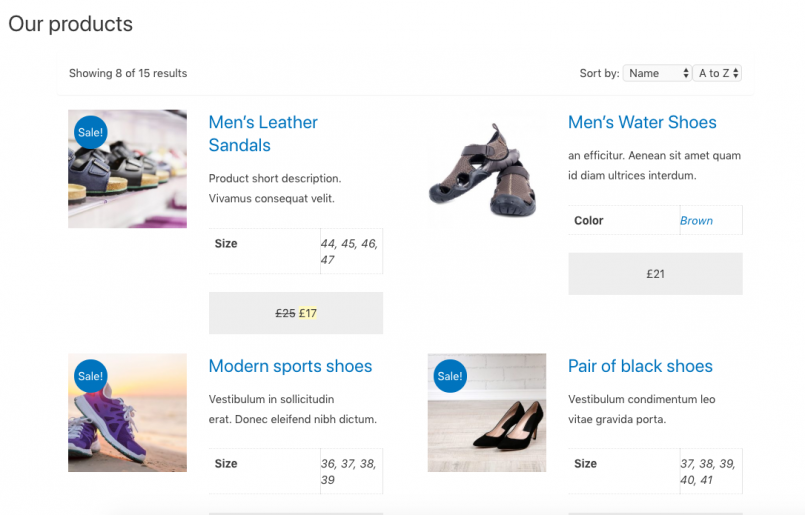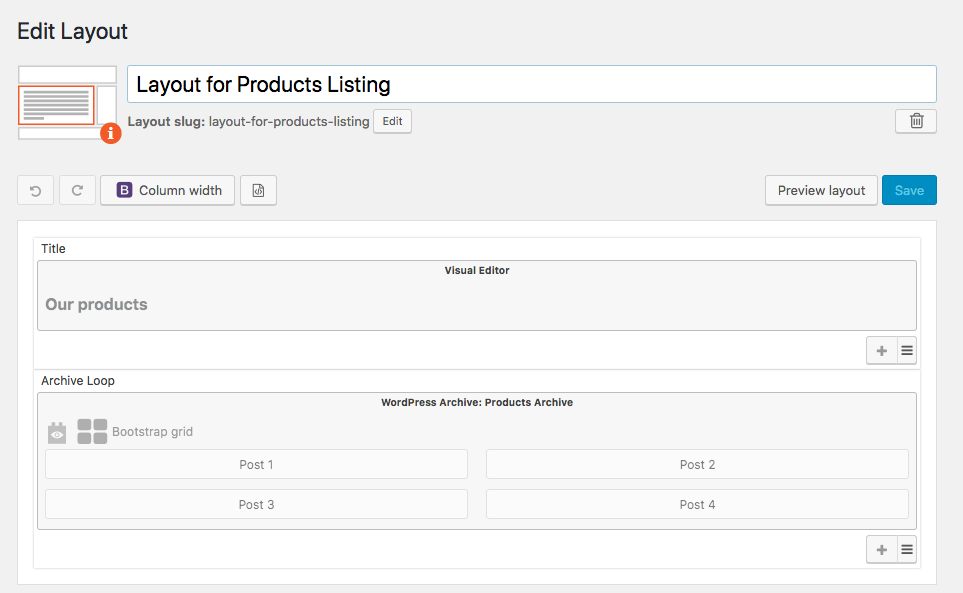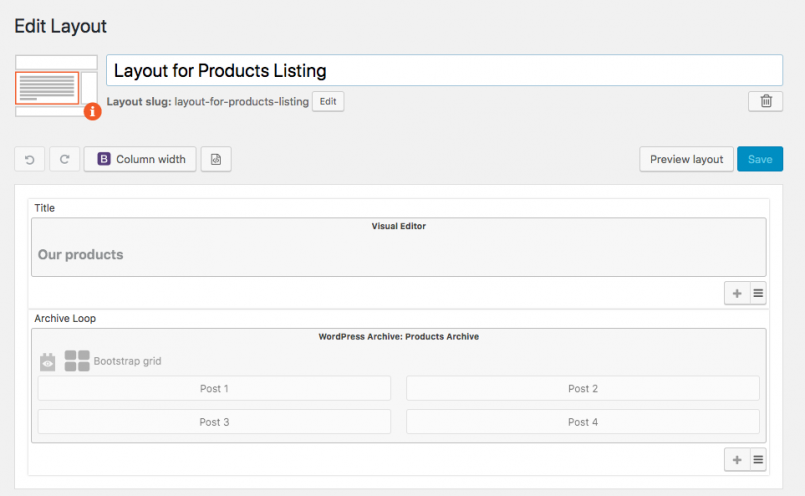 Required plugins
Toolset Types
Toolset Views
Toolset WooCommerce Views
Toolset Layouts
WooCommerce
To use custom layouts for single product-pages go to Toolset-> WooCommerce Views and make sure you have the WooCommerce Views plugin default product archive template option enabled in the Product Archive Template File File section.