Toolset Blocks –
The Visual Builder for Dynamic Content
Toolset Blocks is a WordPress plugin that lets you display custom content without any coding. Display custom fields, design templates, create archives, build searches and more.
No HTML, no CSS, no JavaScript and no PHP needed!
Works on WordPress 4.7 – 5.5.1
and with any theme
Design Dynamic Templates with Custom Fields
Adding custom fields to your site is great, but how do you display them? With Toolset Blocks, you can design templates for your custom post types, with custom fields and taxonomy. Use the WordPress Block Editor to design visually without writing a single line of code.
Build Archives for Custom Types
Toolset Blocks lets you build archives for custom content, that look and work exactly as you need. Drag-and-drop elements, style them and build unique designs for different archives.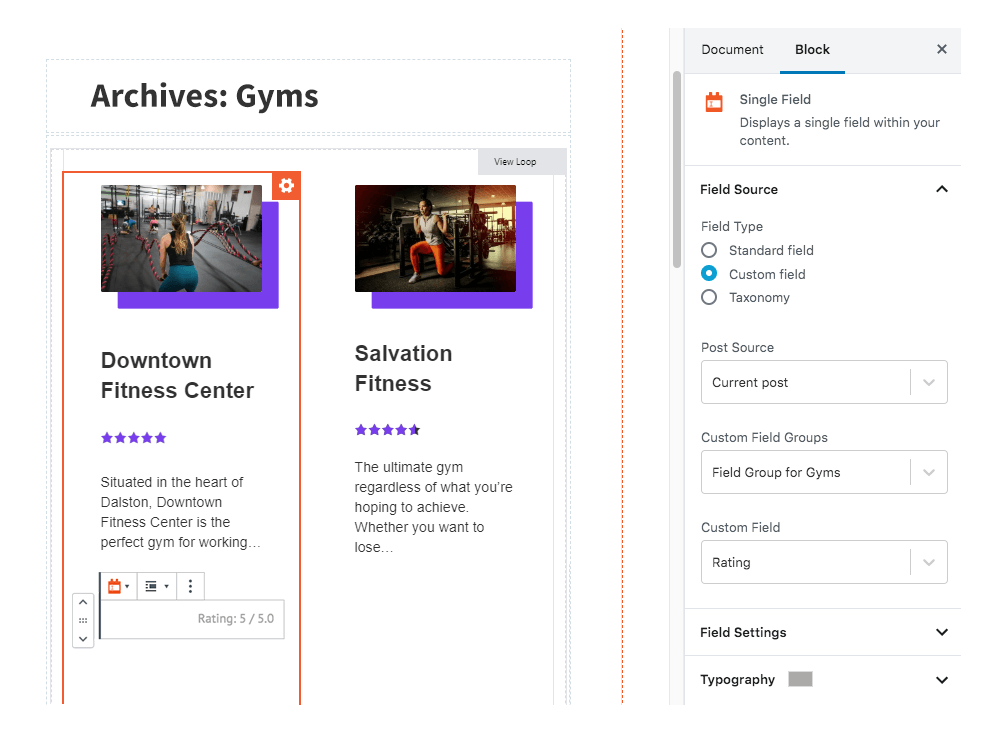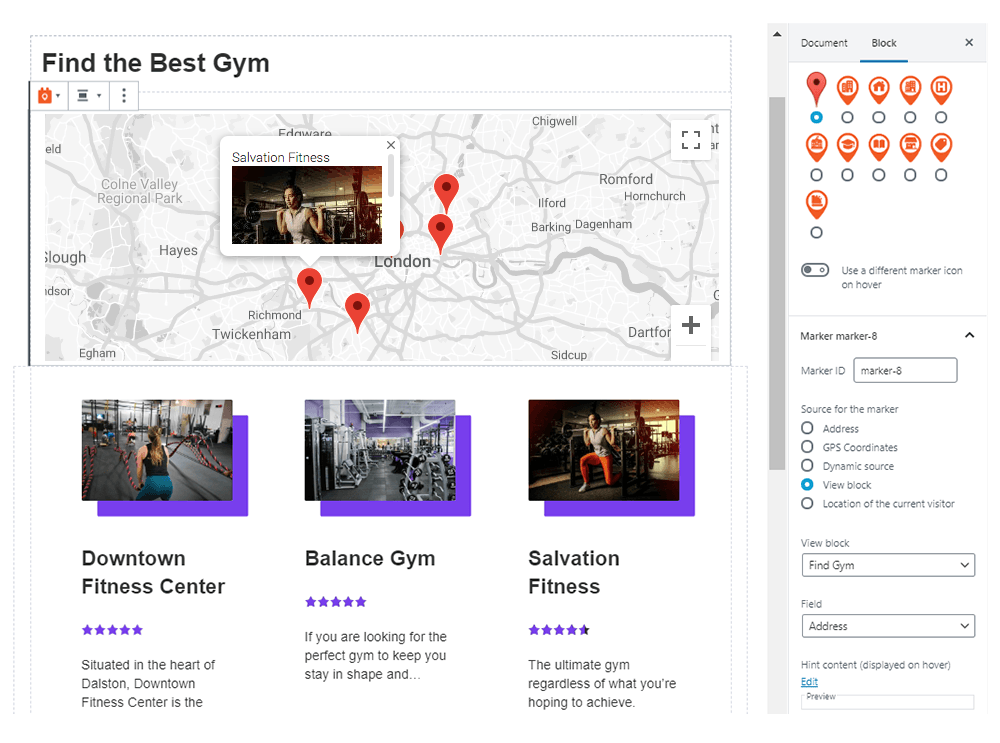 Display Content on Maps
Need to show locations in a dynamic way? Use Toolset Blocks to display items as markers on Google and Azure Maps. Choose which items to show on the map. Use a visual builder to style markers and add the map to any page, archive or search.
A Rich Library of Design Blocks