You can protect your Toolset forms from spam by adding a reCAPCTHA field to them.
Toolset Forms supports Google reCAPTCHA (version 2). In order to use it, you must get API keys from Google. Once you have your API keys go to Toolset → Settings page and on Forms tab enter them into the reCAPTCHA API section.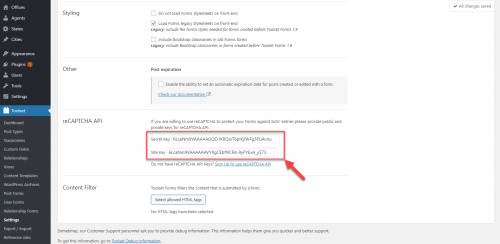 If you are creating a new form, the reCAPTCHA field will be automatically added to it. You can add a reCAPTCHA field to an existing form by drag-and-dropping it.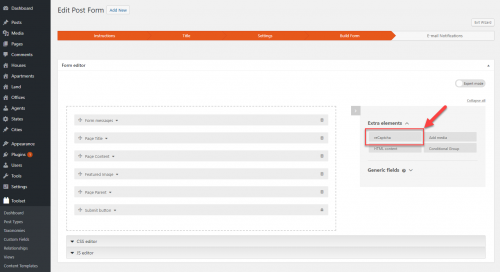 Send feedback to our documentation team