Custom fields are additional fields you can use for adding information to your posts. Using custom fields simplifies both content administration and displaying information on the front-end.
By default, posts and pages offer you a limited set of fields for entering information. The main ones include the title, main content (also called post body), date of publishing, and featured image.
WordPress allows you to create additional fields for adding information to your content. For example, a recipe might have a field for the ingredients, cooking time, and nutrition facts.
In the WordPress admin, users see the fields as separate items with their descriptions. It is not necessary to display all the fields on the front-end. A website visitor will see custom fields only if the template uses them.
With Toolset, you can create different types of custom fields and link them to a custom post type.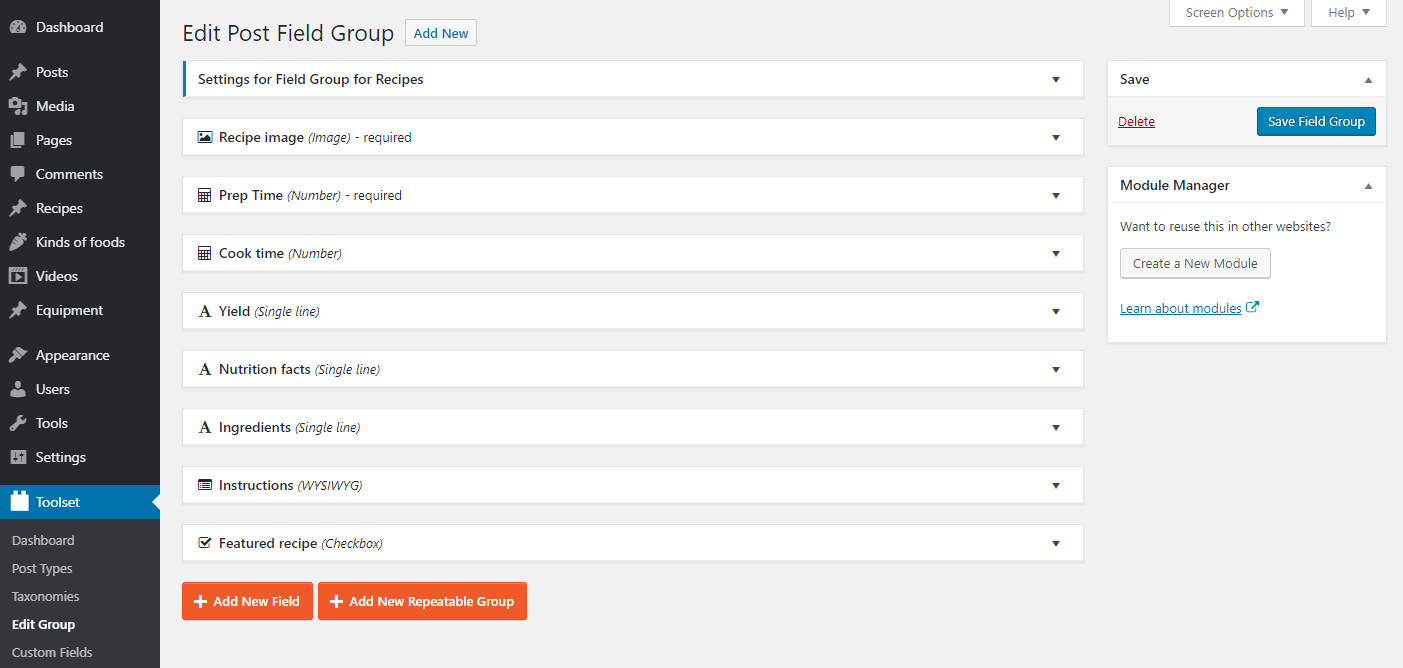 If you're new to custom fields, take our free course on WordPress custom post types, fields and taxonomy. You'll learn why WordPress added custom fields and how they can help you build advanced sites.